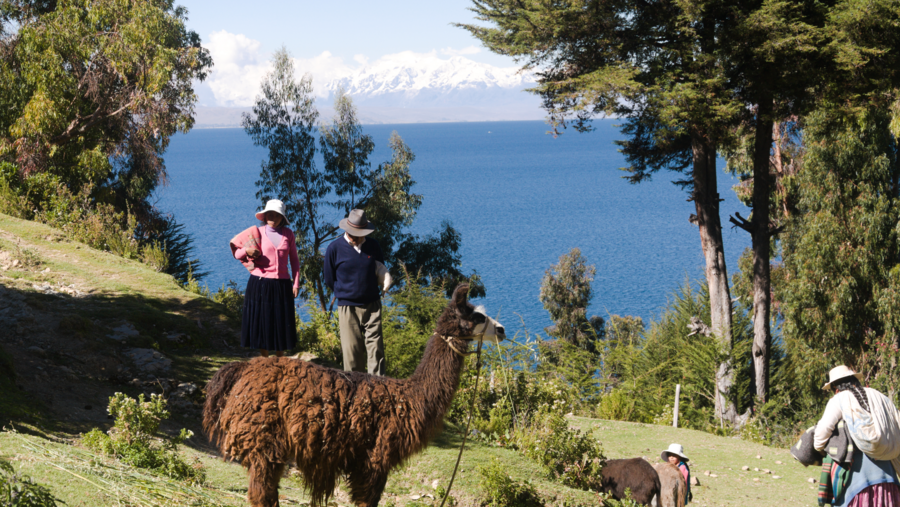 Rural Development and Environment
Promoting people and the environment
Rural Development and Environment
Promoting people and the environment
We work in partnership with people in rural communities around the globe that face multiple challenges on a daily basis, most notably caused by climate change, depletion of natural resources and population growth.
We are recognised as a leader in enabling solutions for the conservation and sustainable use of natural resources at local, regional and national levels.
We continuously learn from our successes to develop lasting, climate-smart solutions that can be replicated in rural communities across the globe.
As consultants and technical advisors, we bring to the fore professionalism, solid project management, technical skills and a passion for what we do.
Our approach is based on 60 years of reliable and responsible project implementation and focused around the key principles of:

participation and empowerment of rural communities;
good governance and supporting regulatory frameworks;
benefit sharing; and
developing holistic solutions promoting community development with the environment.

We have many years of highly successful project management and consulting across the globe in the following areas:

Rural community development
Natural resources management
Climate change adaptation and mitigation
Good environmental governance
After spending two years in Djibouti, I am currently in Ethiopia on another long-term assignment with GOPA. I work in remote areas and it is important for me that I can communicate freely in a collaborative environment. With GOPA I feel comfortable and supported, which means we can be pro-active in the implementation of project activities.
Team Leader for a GOPA project in Ethiopia funded by KfW

Rural Development and Environment
Flagship projects under implementation
Programme for Communal Land Development
Drought Resilience and Sustainable Livelihood Programme
TA to ECOWAS Improved Regional Fisheries Governance in Western Africa Programme
Indigenous and Small-Holder Agrobiodiversity Program in Central America
Management of Wilpattu National Park and its Influence Zones
Promotion of Employment for Marginalised Groups - Agroforestry Project
I've been working in GOPA's RDE team for more than 16 years now, and still appreciate the autonomy and trust we get to design our work freely. I personally like working at the interface between project personnel and our partner countries – and I feel at ease working closely together with highly committed, competent colleagues with whom I also share the same values.
Senior Project Manager in the Rural Development and Environment Team

Rural Development and Environment
A selection of our knowledge products
Participatory planning by means of contests and financial awards;
Saving accounts to ensure compliance and discount future benefits;
Environmental and social due diligence in KfW projects;
Do-no-harm approach in GIZ project implementation;
Disposition fund management.
Rural Development and Environment
Contact